Location:
Auburn, AL
Genre:
Funk, Jazz, Techno, Electronica, Rock, Dance, Blues etc...
Websites:
http://soundcloud.com/thejuiceau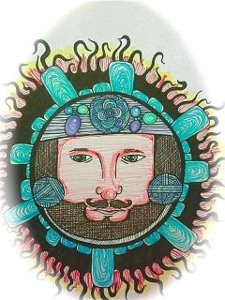 Bio
: A heady fresh blend of herbs and spices enhance the cool whipped succulent flavors of the Juice's instrumental jazz-techno-prog-dance-reggae jams! The Juice has so many species of funky musical vistas to conquer and explore, it is amazing that this band is so new on the scene. Lofty rhodes tones melt your brain and whisk you away into a dream-world where you are one with the groovealacious thunderdomes. Chameleon like guitar blends and supports the fruity goodness, yet exerts extended flossability and perfectly-timed boat wizardry. Their jams progress with utmost gumption and flair into lost wildernesses and timeless soundscapes. With analog synths, earthy drum sounds and smooth bass lines, the Juice is on a monastic soul journey thru time and space. Various different rabbit holes take their music into separate domensions simultaneously whilst pumping lushtastic aural baby kisses through the multiverse?